Your Monthly Forecast
All the latest monthly forecasts, organized by sign.
Age of Aquarius
Susan Miller's astrological predictions for a new century.
Current Trends
Find out the planetary trends that might be influencing you today.
---
Aries (March 21 - April 19)
Your August Horoscope by Susan Miller
August is so special that you will be practically giddy after you read what I have to say. It's my favorite month of the year, and for you, doubly so, because you are a fire sign, and most of August will bring the Sun, new moon, and a parade of planets to fire-sign Leo. That means that the stars are aligning for you, dear Aries, in a way you've not seen in ages. Make August count! There will be a bouquet of beautiful aspects that will send their perfume to the air around you.

Let's start at the beginning.

As you enter August, the full moon of July 31 in Aquarius 8 degrees will still be very strong and will send lovely light to your house of friendship. This will be a beautiful full moon, as I mentioned last month in my July report. I see you going to a wedding, birthday party, special sporting event as a spectator, or elegant seminar that will be memorable and fun. This would not likely be a small event, but one where you will be rubbing shoulders with masses of friendly people, some of whom...
To view a forecast, select a sign from the menu below and click on Go.
---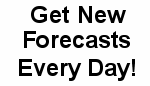 Click here to get your daily forecast
direct to your email or PC.


Fluffy Down Bedding,
Comforters and Pillows
Hosted by: