Your Monthly Forecast
All the latest monthly forecasts, organized by sign.
Age of Aquarius
Susan Miller's astrological predictions for a new century.
Current Trends
Find out the planetary trends that might be influencing you today.
---
Aries (March 21 - April 19)
Your March Horoscope by Susan Miller
Mars, Venus, and Uranus are all in Aries, giving you presence and boundless energy. A rare golden triangle is shaping up in the sky, linking planets that are all in fire signs like yours, giving you powerful support from both good fortune Jupiter and stabilizing Saturn. You are in a wildly creative phase, and you will be eager to share your ideas with the team or higher ups that matter to you. This golden triangle will help to protect you, and with Mars, your ruler, in your sign, you are clearly starting a new two-year cycle that will allow you to show off your talents and bring impressive progress to your dreams. It's an important time for you, and so sow seeds before Mars leaves Aries on March 31.

A complex assignment, perhaps containing very precise facts and figures, will be reaching completion at the full moon March 5. You will likely get kudos from a VIP for a job well done, making you realize that with this project, you have just added a jewel to your crown. You may have already advanced into a major career role in late last December 2014 or January 2015, but if not, you will...
To view a forecast, select a sign from the menu below and click on Go.
---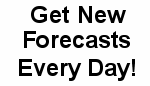 Click here to get your daily forecast
direct to your email or PC.


Fluffy Down Bedding,
Comforters and Pillows
Hosted by: