Your Monthly Forecast
All the latest monthly forecasts, organized by sign.
Age of Aquarius
Susan Miller's astrological predictions for a new century.
Current Trends
Find out the planetary trends that might be influencing you today.
---
Aries (March 21 - April 19)
Your January Horoscope by Susan Miller
You want to start the year brand new, and indications are you very well might! The end of December brought an excellent phase for your career, but if you say, "Not so much," it may be that top VIPs were talking about you and putting you on the short list of stars in the making. Take a moment to think about the career-related conversations you had in December - you may have planted seeds for impressive professional growth. Some Aries readers did hear news, while others may have to wait a little longer. If you are actively looking for a new position, it appears your efforts will pay off, either with the situation you are thinking about or another one. The first few days of January will continue to be special for professional progress, so keep up efforts!

Your physical residence or the welfare of a family member will draw your attention within four days of the full moon, January 4. This full moon will be in Cancer, 15 degrees, with harsh Uranus (planet of unpredictable, surprising events) at odds with the Sun and new moon, and also a very difficult vibration from Pluto in Capricorn, indicating at the same time, a top level person or adversary at work (or in the place you had hoped to join) may be difficult. You will feel quite pulled between your public and private life at the time, and you may need to make an important decision concerning your home or a family member. Most likely this family member would be one of your parents (or a person you think of as a parent), and since it is about the moon, it would be...
To view a forecast, select a sign from the menu below and click on Go.
---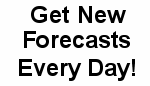 Click here to get your daily forecast
direct to your email or PC.


Fluffy Down Bedding,
Comforters and Pillows
Hosted by: