Your Monthly Forecast
All the latest monthly forecasts, organized by sign.
Age of Aquarius
Susan Miller's astrological predictions for a new century.
Current Trends
Find out the planetary trends that might be influencing you today.
---
Aries (March 21 - April 19)
Your July Horoscope by Susan Miller
In matters of love, the month starts out with a very special cosmic event. Jupiter will embrace Venus on July 1, a sensational vibration, just made for you, for both planets will conjoin in your fifth house of true love. Uranus, the planet of surprise, will be in Aries too, and is perfectly positioned to help Jupiter and Venus spin their magic for you.

As I told my Aries daughter, my sweet Diana, she may have an evening sprinkled with stardust on this date, July 1. You may too! Single or married, that's your night. If you are single and hope to meet someone new and special, make it a point to be out on that evening. It has taken Jupiter, giver of good fortune, twelve years to orbit into your true love sector and a year for Venus to link up with Jupiter. Make use of this enchanting and rare date night! If your birthday falls on April 11, you'll...
To view a forecast, select a sign from the menu below and click on Go.
---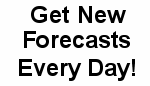 Click here to get your daily forecast
direct to your email or PC.


Fluffy Down Bedding,
Comforters and Pillows
Hosted by: