Your Monthly Forecast
All the latest monthly forecasts, organized by sign.
Age of Aquarius
Susan Miller's astrological predictions for a new century.
Current Trends
Find out the planetary trends that might be influencing you today.
---
Sagittarius (November 22 - December 21)
Your November Horoscope by Susan Miller
You have come though one of the more difficult months - October - so you should find November welcome relief. You won't be continually surprised by people jumping out of potted plants and events that come at you like errant tennis balls that flew out of the tennis court and straight at you. October was a workout for many Sagittarians, despite the fact that the troublesome new moon, October 12, was in Libra, an air sign that blends well with yours.

I can't say November is exactly a party. The first half of this month will be divine, with many sweet aspects lined up to tumble forth, one after the other. The end of the month will be a different story, as the full moon of November 25 will bring harsh realities, but...
To view a forecast, select a sign from the menu below and click on Go.
---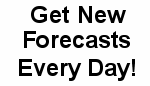 Click here to get your daily forecast
direct to your email or PC.


Fluffy Down Bedding,
Comforters and Pillows
Hosted by: