Your Monthly Forecast
All the latest monthly forecasts, organized by sign.
Age of Aquarius
Susan Miller's astrological predictions for a new century.
Current Trends
Find out the planetary trends that might be influencing you today.
---
Sagittarius (November 22 - December 21)
Your May Horoscope by Susan Miller
This will be a highly productive month, for most of the planetary activity is focused in two places: on current projects, and on partners whom you will be working with in a serious, committed way.

The full moon, May 3, will shine in a very private part of your chart associated with rest and healing. Take things slow, and don't push yourself at this time. All full moons are influential for four days after they appear, and at least two days prior, so keep that timing in mind. You may have been pushing yourself too hard, and if so, you may feel you have lowered your resistance. Taking a few days to let things on your "to do" list languish may be worth it in the energy you are able to replenish. Or, see if you can hire someone temporarily at home or at work to...
To view a forecast, select a sign from the menu below and click on Go.
---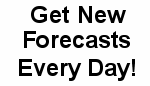 Click here to get your daily forecast
direct to your email or PC.


Fluffy Down Bedding,
Comforters and Pillows
Hosted by: