Your Monthly Forecast
All the latest monthly forecasts, organized by sign.
Age of Aquarius
Susan Miller's astrological predictions for a new century.
Current Trends
Find out the planetary trends that might be influencing you today.
---
Sagittarius (November 22 - December 21)
Your December Horoscope by Susan Miller
This will be a memorable, important month. For the first time since 1985 to 1988, Saturn will tour Sagittarius, starting December 23, 2014, and continuing until June 14 to September 17, 2015, when Saturn will make a brief re-appearance in Scorpio (in retrograde) before returning to Sagittarius for to stay uninterrupted until December 19, 2017.

Saturn is called the taskmaster planet that drills us in self-discipline, and teaches the necessity for preparedness and consistency. It is true that Saturn will make you work hard, with an all-encompassing devotion to a life goal of your choosing, but fear not, your...
To view a forecast, select a sign from the menu below and click on Go.
---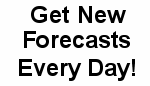 Click here to get your daily forecast
direct to your email or PC.


Fluffy Down Bedding,
Comforters and Pillows
Hosted by: