Your Monthly Forecast
All the latest monthly forecasts, organized by sign.
Age of Aquarius
Susan Miller's astrological predictions for a new century.
Current Trends
Find out the planetary trends that might be influencing you today.
---
Virgo (August 23 - September 22)
Your April Horoscope by Susan Miller
Finances will rule April, especially at the full moon lunar eclipse, April 4, when an expense you won't see coming will likely surface within four days of this eclipse. I feel this will be the hardest eclipse of 2015. This full moon eclipse will bring a personal purchase or outlay to culmination, so it appears you will be writing a large check. Uranus will aim his beams directly at the new moon at 180 degrees, a confrontational aspect, which underscores the surprising nature of this eclipse.

Of course, I should say that a "surprise" about money - even at eclipse time - may be a positive one, not one that would make you jittery. I feel that Uranus directly opposite the delicate, sensitive moon is jarring enough, but there is a bounty of money with you. At the same time, I feel we don't have to prepare for happy surprises - they just happen! - but we do have to protect against being broadsided by negative events, even if they never come to pass. I like to be ready for anything, and I have...
To view a forecast, select a sign from the menu below and click on Go.
---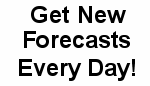 Click here to get your daily forecast
direct to your email or PC.


Fluffy Down Bedding,
Comforters and Pillows
Hosted by: