Your Monthly Forecast
All the latest monthly forecasts, organized by sign.
Age of Aquarius
Susan Miller's astrological predictions for a new century.
Current Trends
Find out the planetary trends that might be influencing you today.
---
Virgo (August 23 - September 22)
Your January Horoscope by Susan Miller
The coming year is about to be one of your best, dear Virgo, but you won't fully understand the truth of this until you get to mid-August. To throw your expectations off a little, we have a very difficult full moon, January 4, which will make a lot of people stand on their desks with bullhorns and scream, "I knew it! I am doomed! Here comes another terrible year!" No, no, dear Virgo - that could not be farther from the truth! The timing of this full moon is unfortunate, coming so early in the New Year, but it's by no means a sign of things to come. Full moons deliver news, and then they are quickly gone.

The January 4 new moon, 14 degrees, will be in Cancer, lighting your house of friends, and will be in hard angle to Uranus in your house of money. If a friend owes you money and had promised to repay you, you may be shocked to hear you won't be getting the repayment, at least not now or anytime soon. Pluto will oppose the moon, so it is alternatively possible you loaned money to a lover, or even one of your grown children and desperately hoped to see that cash come back to you, but alas, it looks like it won't. Or, if you are owed child support, that check won't be forthcoming, and you will need contingency plans to fill in for the missing check. Or, it may be one of these people in your circle (friend, lover, grown child) will have a crisis and need you to write a check now, quite urgently. If this is the case, it appears this person would be quite insistent you do so. This person seems not to take a "no" for an answer. You are a sympathetic soul, and what you will do will be yours to decide, but I am betting your heart will win out, and you will be understanding, even though you will be...
To view a forecast, select a sign from the menu below and click on Go.
---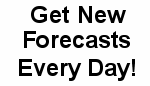 Click here to get your daily forecast
direct to your email or PC.


Fluffy Down Bedding,
Comforters and Pillows
Hosted by: