Your Monthly Forecast
All the latest monthly forecasts, organized by sign.
Age of Aquarius
Susan Miller's astrological predictions for a new century.
Current Trends
Find out the planetary trends that might be influencing you today.
---
Virgo (August 23 - September 22)
Your February Horoscope by Susan Miller
This will be a happy month, with surprises, mysteries, and time for fun and romance. The full moon on February 3 will light your house of secrets and confidential matters, all in the best way possible. This full moon will orbit next to Jupiter, giver of gifts and luck, so it will work strongly in your favor. This full moon suggests that a woman VIP may be a staunch supporter behind closed doors. She doesn't want you to know of her help to you, so if you do find out, you need to keep that information to yourself for the time being. Your fine work is being recognized, dear Virgo, and you seem to have made quite a good impression on influential people who matter.

Alternatively, at this full moon, you may casually uncover the goings on behind the scenes, by accident, and be able to protect yourself as a result. Or you may have a secret that you will be ready to share with the world, quite joyfully, during this first week of February. The twelfth house, where this full moon will light, rules all things that go on unseen in the background, behind closed doors. If you've been waiting for an answer on an application - say, about a job you want and have interviewed for - you may get the answer now, and it seems to please you. Keep in mind that all full moons have an area of...
To view a forecast, select a sign from the menu below and click on Go.
---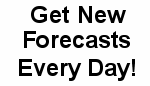 Click here to get your daily forecast
direct to your email or PC.


Fluffy Down Bedding,
Comforters and Pillows
Hosted by: