Your Monthly Forecast
All the latest monthly forecasts, organized by sign.
Age of Aquarius
Susan Miller's astrological predictions for a new century.
Current Trends
Find out the planetary trends that might be influencing you today.
---
Virgo (August 23 - September 22)
Your November Horoscope by Susan Miller
Life is glorious now, for not only do you have Jupiter, the giver of gifts and luck, in Virgo for the first time in twelve years, but you also have energetic Mars in your sign too. Jupiter will stay all the way into next year, September 9, 2016. Mars has a much shorter visit - he first came to visit you on September 24, and will leave this month on November 12.

Before Mars leaves, make appointments with important people, and make initiations in your personal life too. The force is with you, dear Virgo. When Mars is in your sign (something that happens for six weeks every two years), the ancient astrologers wrote that you were likely to get your dearest plans approved nearly precisely the way you had hoped. Not all of your ideas and wishes will be given the green light now, but many of them will, for you will be so passionate about what you present, who could resist you? Good energy attracts more good energy - it's the way of the universe. It looks like...
To view a forecast, select a sign from the menu below and click on Go.
---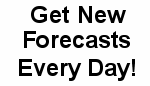 Click here to get your daily forecast
direct to your email or PC.


Fluffy Down Bedding,
Comforters and Pillows
Hosted by: